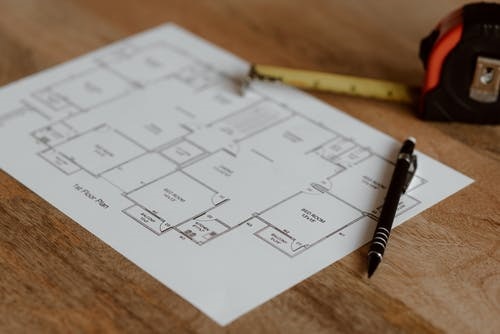 Moving out of your house and starting over from scratch in an empty house is a huge milestone, and one that requires a lot of work before being able to actually settle in and feel like you're at home. There are many things to do and consider but you don't have to be stressed out because we can break it down into 5 simple steps for you. This article offers you help by recommending things that you should mainly consider when furnishing and decorating a new home:
Start with what you have – buying brand new furniture pieces without considering your current inventory is not a wise decision. What you should do is make a list of all the things that you have and segregate them into two categories: stay and dispose. You can keep those things that are still in good condition and you think would still be a good fit to your new home. On the other hand, you can donate or sell those things you already want to get rid of.

Prioritize your needs – always start with the basics. For starters, the key furniture that you're your house livable include: dining chair, dining table, bed, and couch. You can branch out from these essentials but these should be your main priority. Being organized would help too! You can write down everything you need to accomplish in a chronological way (i.e. repaint the walls and change the flooring before putting in furniture)

Be sure of the measurements – before purchasing furniture, it is first important to make sure that you know the measurements of every room. To help you visualize, you can create a floor plan on 5D mobile apps. By doing this, you can determine the correct size of furniture to purchase and avoid paying money for furniture that won't fit.

Consider used furniture – there are lots of reasons and advantages for buying used furniture. One main reason is it saves you lots of money for a good quality. You can even score rare finds that will add character to your home. Plus, it is more environmentally sustainable than buying new ones. What better way to reduce carbon footprints than by purchasing unique second-hand furniture! Opting for pre-owned furniture is beneficial for your wallet, for the local community, and for the environment. You can find used furniture pieces in good quality online and in your local neighborhoods. You can also try your luck by asking some friends or relatives if they have furniture pieces that are at their disposal.

Personalize your home – After you've established your essential needs, it's now time to finally personalize your space! You can hang paintings on the wall or put indoor plants to the living room, all depending on your personal style. Your home reflects your personality so whether you are a minimalist or you love vintage stuff, you have the freedom to put up decors that fit your vibe.
Furnishing a new home does not always need to be overwhelming and expensive. You can still have a fully furnished house without breaking the bank. After all, what matters most is that you have fun in the process.