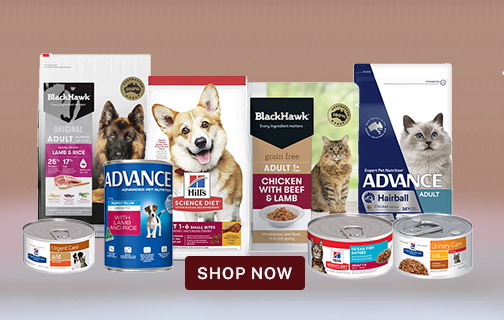 Free shipping and 6% Flat Off on all Orders - Code
BFCM20




VetSupply is a leading online pet store with a comprehensive range of products that cater to all your pet needs. We strive to make pet treatments affordable and accessible to the most remote places of the country. Be it flea and tick preventatives, worming treatments, skin and coat supplies, dietary supplements or pet food, we have them all. Moreover, all our supplies come from renowned pharmacies like Bayer, Merial, MSD Animal Health, Zoetis, Royal Canin etc. and thus guarantee quality and efficiency.
We have always envisioned complete customer satisfaction through our services and thus provide money back guarantee and auto-order facility on all the products and orders.
Brands include: - Nexgard Advocate Comfortis Hill's Frontline Panoramis Revolution Advantix Bravecto Sentinel Advantage Interceptor Royal Canin Drontal Milbemax Heartgard Advance Applaws Black Hawk Kong Capstar Profender Popantel Activyl Bradfield's Aloveen Valuheart Scalibor Endogard Greenies Eukanuba Paw Virbac Feline Fidos Canex Paragard Nuheart SavourLife.