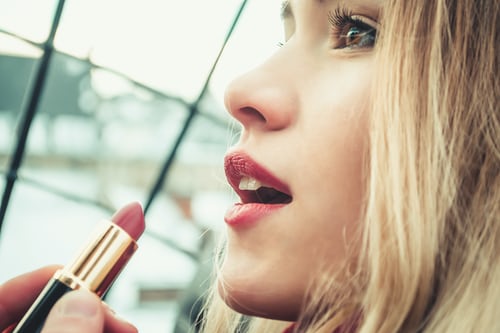 Most girls will agree that lipstick is their number one makeup product. And while everyone has that one go-to shade that they use day after day, it's always fun to try out something new. And what better time to play around and try something totally different than summer time which is fast approaching in Australia? Whether you're looking for a shade that goes perfectly with that new cute summer dress, or something to wear to the beach, or for a cocktail night out with your girlfriends, this year's summer lipstick trends are super hot and flirty, so why not try some of them?
Coral summer
Is there anything that says summer more than coral shades? Probably not and that's why this might be the hottest trend this summer. While coral looks great on tanned skin, even girls with fairer complexion can pull it off seeing as this color can be the perfect combination of pinks and oranges so it really is a fun way to add a pop of color. For a warmer effect try out peachy coral shades which will look amazing on a sun-kissed skin and if you're going for something cool try some soft pinks.
Matte lipsticks
While matte shades aren't always easy to pull off, they can be really effective and long lasting. A light and smooth matte lipstick can add an amazing pop of color considering they come in vibrant colors and are highly pigmented. Try a bold coral lipstick for a day at the beach so the color will last, or for a night out in town, a matte red hot is the perfect sexy look.
Red is always in
Every girl should have at least one shade of red in her makeup bag, and this is no less true for this summer. If you need something during the day; try a more sheer shade and if you need something for a hot summer date night, go for a lipstick with a heavier finish. If you lean more toward the cool shades, try reds with pink or blue pigments and if you want a warmer shade, try a red leaning more towards orange. Better yet, try an orangey red which has the perfect combination of both warm and cool undertones; not only is this color simply beautiful, but it works with almost any complexion.
Pop of pink
Nothing adds a pop of color as pink and fuchsia lipstick color so why not have fun with these statement shades this summer? The best way to wear a pink lipstick is with understated eye makeup and clothes in more subtle shades. You can brighten your face (and day) by wearing a soft shimmery pale pink which will really enhance your natural hue. Or try a fruity pink shade inspired by your favorite summer fruits like watermelon, strawberry and raspberry. A matte formula is perfect for nighttime while a simple pink balm really freshens up your lips during the day.
Bold orange
If you really want to be bold this summer, you might want to try different orange lipsticks. While this color can be difficult to pull off, don't be afraid and simply go for it. For an exciting night out in town, put your little black dress on, make sure your make up is neutral and subtle, and put a tangerine lipstick for that 'boom' effect.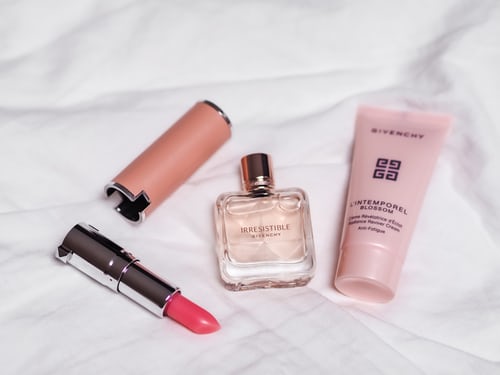 And don't forget…
…to take care of your lips. Unfortunately, if your lips are dry and chipped, no amount of lipstick or lip balm can make them look pretty. This is especially true if you prefer wearing matte lipsticks. So make sure you drink plenty of water when the temperatures get high, and always have a chapstick with SPF protection. You should also take care of your pearly whites so find a good teeth whitening place in Sydney and after you've taken care of your beautiful smile, slap on some lipstick for a full effect.
There you go beautiful Aussie girls. Try these hot trends for a fun and exciting summer; who knows, maybe your favorite new lipstick color is just around the corner, waiting for you on a shelf somewhere.