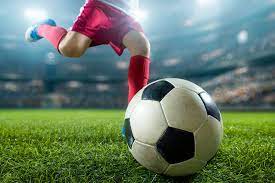 Just last September, Alberta became one of the 8 provinces in Canada that offers single-game sports betting. The decision occurred simultaneously with the opening of online sports betting on Alberta's only digital gambling platform, Play Alberta, which is managed by Alberta Gaming, Liquor, and Cannabis (AGLC). Single-game betting will also be on the market where there are retail locations of Western Canada Lottery Corporation (WCLC).
Here's what you need to know now that the Canadian government has lifted its ban on single-game wagering:
Before this new law was implemented, Alberta had only one option when it came to betting on sports: The Western Canada Lottery Corporation's Sport Select. You can avail of their service at Alberta lottery retailers if you are 18 years old or above.
Now Alberta will be offering a huge deal of new and unique betting opportunities in both offline and online platforms. This means that Albertan sports bettors can now choose from many betting options in wagering on their favorite sporting events, like availing of AFL Multi Bets for example. Not only will thousands of new legal sports-betting chances go to the province considering the new law, one can also expect greater odds of a winning bet and more choices of betting markets.
Particularly, the implementation of this new law will allow sports betting fans and enthusiasts in Alberta to enjoy increased access to multiple land-based casinos as well as paper-based lottery and online sports betting platforms. Aside from these, Albertans can also take advantage of the huge variety of online gaming, poker, and sports wagering sites that are managed offshore.
While Play Alberta is the only digital gambling platform of the province, Sport Select, which is under WCLC, is the main offline option. It offers a wide range of parlay bet types for sports, matches, and tournaments around the world.
All wagers must be registered at various participating gasoline stations or convenience stores. Retail bookmakers could also enter Alberta's casinos and be availed by on-ground sports bettors.
When will the single-game wagering effectuate in Alberta?
Single-game betting will be operating in Alberta as soon as the AGLC opens it online on the PlayAlberta.ca website. The federal government already worked on this demand by passing The Safe and Regulated Sports Betting Act into a law last June of 2021. This means that single-game wagering will be coming to Alberta through PlayAlbert.ca before this year ends.
This implementation, like all gaming and sports activities in the province, will of course still be carried out in accordance with Alberta's Gaming and Liquor Act which was recently revised and executed in 2013.
Check out the Best betting apps in Australia to brace yourself for the upcoming law and spice up future sports events with a wager or two!