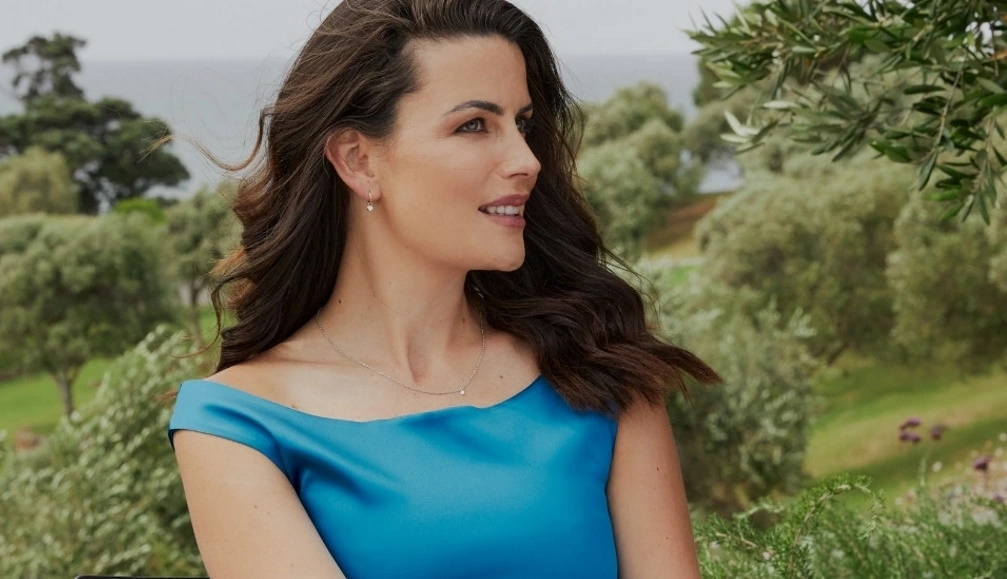 After scaling back due to COVID restrictions for the last couple of years, 
Online Retailer Conference & Expo
 is back and bigger than ever. Australia's largest, longest-standing and most recognised e-commerce and retail show will be held in-person at the 
ICC Sydney Exhibition Centre
, Darling Drive, Sydney on July 20
th
 and 21
st
, 2022.
In what promises to be the most comprehensive offering yet, Online Retailer will showcase the brightest names in retail.  The who's who of the industry will come together across two days to talk about the sector's hottest topics, including the Metaverse, conscious consumerism, and CX-led digital transformation.


The highly anticipated event will feature keynote speeches from some of the most inspiring names in retail business, including international speaker Emma Lewisham, Co-Founder of Lewisham Skincare; Michael Gillespie, Group Chief Digital and Experience Officer (CDXO) from Dominos; Rocky Scopelliti, World-Renowned Futurologist; Samantha Law, Senior Digital Growth & Innovation Manager for AJE; Dr. Jodie Lowinger, High Performance Coach at The Anxiety Clinic; and Kate Bailey, Director & Head of Research at CBRE. These prominent industry leaders promise to be ones not to miss. Each morning's keynote speech will be free to attend along with the Expo.


No matter what stage of business attendees are at, the Expo will have something for everyone. Attendees will have the opportunity to connect with over 130 technology solution providers in free-to-attend presentations, and gain actionable insights from retailers to inspire their business strategies. The conference itself, which will be ticketed, will have seven content stages catering to all business sizes, access to over 110+ speakers, and 50 per cent more deep-drive tracks for personalised learning. This year, a completely new B2B stream has been added, which will offer insights to retailers who specifically target a business audience. With an impressive array of expertise on offer, there is truly an opportunity for everyone to find their niche.


Online Retailer Event Director, Matt Smith said, "We're so excited to be back this year and ready to go!  We have curated an exceptional event to deliver cutting-edge, innovative, and exciting opportunities for all retailers at different stages of their business' lifecycle. The breadth and importance of our high-profile key speakers in the e-commerce space is very indicative of the level of information delegates will be exposed to over the two days."


Attendees will have the chance to hear from leading brands and strategic partners on how they've navigated the uncertainty of the last two years with gusto – highlights will include:


CX-led digital transformation: Domino's digital transformation is considered industry best-practice, and their response during the pandemic was driven by innovation, a focus on community and meeting the shifting needs of their customers during that critical time. Hear from Michael Gillespie, Group Chief Digital and Experience Officer on the brand's approach to customer service, as the benchmark for transformation.

Surviving the big quit- winning the war for talent in 2022: Unprecedented talent market conditions demand all leaders start to think differently about talent acquisition and retention. The world has shifted in the last few years, and there are many components that we need to thoughtfully consider when we aim to build a sustainable culture, including how in the new ways of working do we build attachment to an organisation, and plan our recruitment and retention strategy not just to address the needs we have now, but to ensure we have the workface capability required to compete and remain relevant looking forward. 

Rise of the conscious consumer – the business case for sustainability: Whilst some retailers are actively focused on sustainable practices and minimising their environmental footprint, the industry still has a long way to go. How can retailers better account for circularity opportunities when making business decisions? Join the conversation with leading brands and experts actively championing a shift to a more sustainable and circular economic model.
Throughout the conference and expo, attendees will be educated on the very latest technologies and trends to hit the industry, and will walk away armed with practical insights, skills, and knowledge to capitalise on these trends within their own businesses. Held on the final evening of Online Retailer, there will also be the Australia Post Online Retail Industry Awards (ORIAS). It has established itself as Australia's leading retail awards program that celebrates the excellence of Australasia's vibrant and innovative multichannel and online retailing visionaries.


Ticketing to the event is available now. The Expo is free (but registration is required), and ticketed events start at $99+ GST for a Retail Elevate Workshop Ticket, through to $1,499 for a 2 day retailer conference pass. To find more information or to book a ticket now, please visit http://www.onlineretailer.com/
Facebook: OnlineRetailerAUS
LinkedIn: www.linkedin.com/company/online-retailer-conference-expo/
Instagram: @onlineretailer
Twitter: eretailer
#OR22