5 Home Renovations You Should Consider to Increase the Value Of Your Home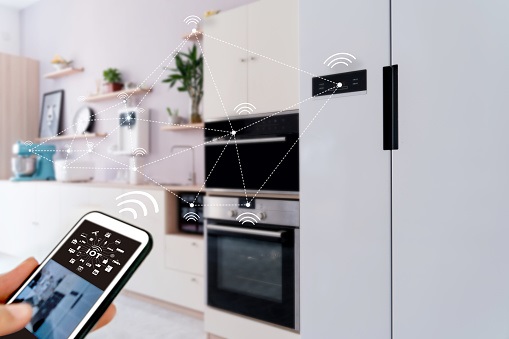 Home renovations are useful not just in increasing the value of your home over time but also in terms of creating a sanctuary that brings you comfort and convenience. Whether your renovation is focused on adding greenery or remodeling the kitchen, it will inevitably cost you a lot of money. That is why it is important to determine what kind of home renovation needs to be prioritized and what updates are not worth your money. If you're considering investing in home improvement, this list provides you an idea on what furnishing or renovations to add to your home that will surely pay off while you're still at it and even after you move out and sell your property:
Landscaping – Bring life to your front yard: repaint your fence, plant trees and flowery, and make an impressive walkway to increase your house's curb appeal. This entitles a higher chance for the future potential buyers to get a good impression when they look at your property. Additionally, a nice front yard can also be relaxing to your eyes and will provide you calmness every time you're entering your house.

Deck –Create a more usable space for guests and family gatherings by putting a deck to your backyard. This feature will absolutely increase your home's value and attract potential home buyers, especially if you make an outdoor kitchen out of it. You can put a barbecue grill and a mini refrigerator that would be perfect for intimate gatherings. Make sure to install a railing system for stability as well.

Kitchen remodel – The first thing a buyer looks for in a property is the kitchen. Hence, a major kitchen remodeling would be absolutely worth it. Change countertops from standard material to granite, repaint the walls and pantry into a brighter color, update the flooring, and add modern appliances.

Bathroom remodel – No one would ever want to purchase a property that has an unhygienic-looking bathroom. To make sure that your bathroom would give utmost comfort to you and the future owners of your home, you have to upgrade its looks and function. Energy-efficient renovations and going into a modern look would be a great bathroom improvement! Install a water heater, update the tiles and bathroom fixtures, improve the lighting, and repaint the walls if need be.

Smart technology – Because our society is on its course to modernization day by day, houses also adapt and sometimes require modern features that are controlled by technology. Home buyers, especially younger generations, are more attracted to properties that have installed technology because it makes life easier and convenient for them. Of course, installing modern technology such as security cameras and smart locks would be expensive, but the increase in your home value would be guaranteed high as well.
Home renovations are a huge investment that can sometimes require shelling out a significant amount of money so make sure that you figure out your budget before deciding on moving forward. Home features and improvements should not only result in an increase to the value of your home over time but also in bringing you comfort while you continue to live in it. Property renovations require you to allot not just your money but also your time and energy so you should always think before you begin your project.