5 Wonderful Destinations for Mindful Women to Relax and Revitalize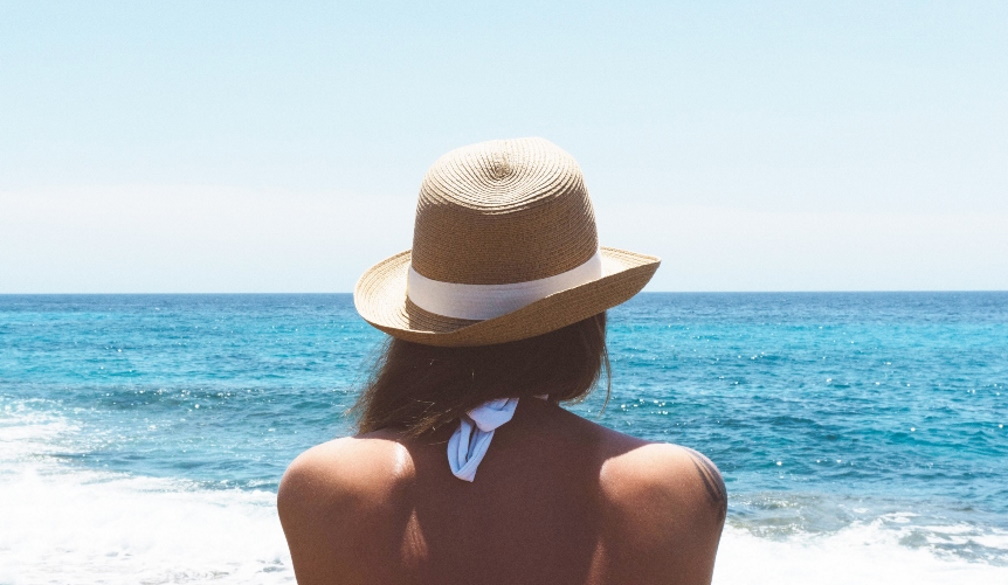 The COVID-19 pandemic has been tough on all of us, and we deserve to finally take a break from all the stress and anxiety, and embark on a much-needed restorative journey. Fortunately, the pandemic is dying down around the world and international travel is finally becoming a viable option, so now's your chance to start planning your restorative escapade in 2022 to some faraway destination where you can unplug, unwind, and recharge.
To do this, you need to master the art of slow and mindful travel, but you also need to pick the ideal destination with the right activities that resonate with your mind and soul. After all, there's a difference between adventuring somewhere deep in an Australian rainforest and doing a yoga session at the beach, or getting pampered in a retreat somewhere deep in the mountains.
In order to truly revitalize your mind, body, and soul, you need to choose your destination wisely, so let's take a look at some of the best options you can consider for your 2022 escapade.
Surf the waves in Byron Bay, Australia
Australia is a vast and versatile country where you can find something for every type of traveler, and Byron Bay is definitely one of the country's most popular destinations. Not only are some of the finest wellness retreats in the world located here, but Byron Bay is world-renowned as a top surfing spot where you can catch the most amazing waves.
If you're a female traveler looking to sprinkle some excitement and adventure into her life while traveling, then Byron Bay should definitely be on your list. In fact, you can partake in various exciting water sports besides surfing, and the local retreats are perfect for when you just want to relax and enjoy various leisure activities like hitting the spa and partaking in some group activities like guided meditation and yoga.
Lose yourself in the history and culture of Sri Lanka
The island country of Sri Lanka, nestled off the southern fringe of India in the Indian Ocean is a perfect getaway destination for those of you who want to immerse yourself in a unique ancient culture on your travels. Some of us want to lounge at the beach and soak in the sunny rays, and some of us want to go adventuring – but many of us also want to explore different cultures for a much-needed change of pace.
Sri Lanka is particularly interesting for those of you who want to experience a more laid-back, traditional way of life. That said, this tiny island also has some of the most beautiful trekking routes in the world. Between the beautiful coastal towns teeming with excitement and the secluded natural gems close by, you'll have no problem rejuvenating your youthful spirit and zeal.
Awake your inner goddess at a Bali yoga retreat
For years, Bali has been the go-to destination for leisure experiences, and this tiny Indonesian island is perfect for those of you looking for a restorative spiritual journey. Bali is all about physical and spiritual wellness, and you can book a Bali retreat that offers mindful yoga practices and meditations, along with guided cultural and wellness activities focused on reconnecting you with Mother Nature and your inner goddess.
That said, Bali is also a great place for female travelers that want to stay active and nurture their healthy fitness lifestyle, as you can also find retreats that offer tailored fitness and nutrition programs to help you lead a healthy and active lifestyle while soaking in the Pacific sunshine. There's something for everyone here, and you're bound to find your inner peace and rejuvenate your body and soul in Bali's embrace.
Get pampered in the Poconos
There are countless wellness hotspots scattered across the US, and many of them are just perfect for a restorative weekend or even a lengthier holiday whether you're traveling from another state or another country. In the Pocono Mountains in Pennsylvania, for example, you will find various nature-inspired activities that will take you on some unforgettable hikes, river rafting tours, and more.
The Poconos are a great choice for solo female travelers and families alike, as there are many activities you can enjoy on your own or as a part of a group. Even though the region is focused on nature activities, you can definitely relax and unwind here, and get pampered at one of the private retreats overlooking the mountain range.
Revitalize your body and mind in Italy
The Italian coast offers some of the most spectacular views of the Mediterranean, and there is plenty to see and to hear if you want to immerse yourself in the enthralling Italian culture. However, while the bustling cities might not be so conducive to rest and revitalization, the quaint historic seaside villages might be exactly what you need.
For example, the Amalfi Coast south of Naples is home to some of the most beautiful beaches and seaside retreats, where you can get pampered and enjoy various restorative experiences every day. From the beautiful sea all the way to the captivating treks and hikes deep into the breathtaking Italian countryside, this is a destination that's perfect for those of you who want a true spa experience with that distinct Italian charm.
Over to you
After all the stress that the pandemic has caused us, we deserve to get pampered and go for a restorative journey to a faraway destination. Consider one of these amazing destinations for the 2021 escapade and you will have no problem getting the rest and relaxation that your mind, body, and soul deserve.