Best Places in the Mediterranean to Relocate to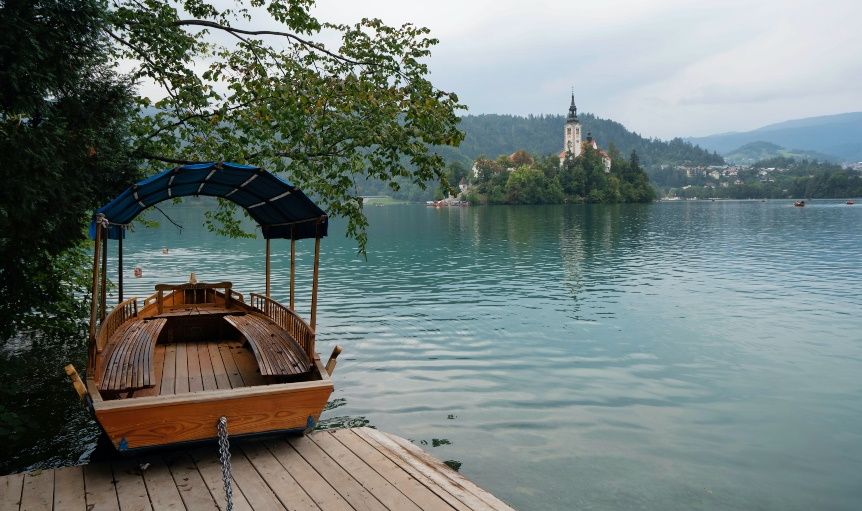 Europe is packed with charming, beautiful, and balanced places to spend your life there, be they metropolises or small towns, coastal nooks, or inland hotspots. While you might find yourself in love with Prague's Christmas vibes or Vienna's unparalleled cultural scene, if you've traveled enough to see the Mediterranean, you'll know that this region is one of the most alluring for expats. However, it's one thing to spend your vacation there and use your time to lounge and explore, and a whole different story to work and spend your life there.
Fortunately, the online world is brimming with first-hand experiences you can learn from before you decide to live in a foreign country, even if it's in the middle of the sunny Mediterranean. Based on that research and the current state of things, here are a few places you can add to your "yes" and "maybe" pile of beautiful, affordable, balanced places to live in this region.


The wonders of Greece
Greece offers so many different opportunities for your expat lifestyle that it's difficult to narrow them all down to a few sentences. For one, the warm, honey-hued, sandy beaches are everywhere on the coast, while the rich Greek history offers so many travel opportunities within the country itself, that it's almost impossible to get bored.
The cost of life in Greece is very low, and you'll find superb foods at every turn: from fresh olives, homemade olive oil, to delicious cheeses and fresh seafood. Winters are mild, but can be quite dreary, and the language is difficult to master if you're there temporarily. In most coastal places, you'll find that English is spoken at least on that basic conversational level, but don't get your hopes up with the older generations – you might be able to strike up a conversation in English with younger locals, though!
Montenegro's growing expat potential
The rich local history of this small, but proud country with a beautiful Mediterranean climate make it a prime spot for expats from the US. Although Podgorica, the capital, is a common choice for many, seaside towns are much more appealing due to their growing infrastructure, festivals, and relaxed lifestyle. Boka Bay is currently on the radar for many Americans as the go-to expat opportunity, with its magnificent coast overlooking the Adriatic Sea.
It's relatively easy for expats to find homes and residences for sale in Boka Bay at favorable prices, especially since the cost of living is low, while the quality of life is high. If you plan to set up your own venture there, the tax system is also straightforward and works in your favor. The main downside? The language barrier – Montenegrin is difficult to master, but English is widely spoken in most coastal cities due to the high influx of tourists.


The romantic spirit of Spain
From Madrid, Barcelona, to Valencia, Spain is literally packed with seaside and inland towns and cities that many expats are lucky to call home. The first two cities mentioned here already have a reputation for being very desirable for tourists as well as expats, so the prices there might be a little steeper compared to Valencia, which has the same attraction as its neighboring alternatives.
Renting an apartment in Valencia is more affordable, and the quality of food as well as other essentials is on par with Barcelona and Madrid. Life by the sea in Valencia as well as other coastal towns in Spain is certainly one of those perks that can never have a price tag. If you have your own company or work as a freelancer, you can look into various visa opportunities, as long as you don't rely on the local job market to keep you going – they are very careful when it comes to hiring locals as opposed to expats for local companies.


The small-scale charm of Slovenia
Compared to its more prominent neighbors like Italy and Croatia, Slovenia is a small country with some of the most beautiful natural areas the world has to offer. A comparatively small stretch of its coast, however, makes it a cozy little Mediterranean nook for people who like calmer, yet equally balmy places to live.
The quality of life, healthcare, and work-life balance in Slovenia are all very high and valued, but you will need a work visa if you want to move there – local jobs are scarce and predominantly kept for the native folk, especially due to the differences in education and other qualifications. The language barrier might be another issue, as well as culture shock, but you'll find Slovenia welcoming, albeit less hectic in its pace of life compared to many other Mediterranean places.
The stunning Med is vibrant with life, delicious food, matchless historic heritage, and warm people – all great perks of spending your life in the region, or at least a few years. There are certain potential setbacks to keep in mind when you're making this decision (such as poor infrastructural organization, lack of local job opportunities for English-speaking people, and visa-related troubles), so be mindful of your options when researching.
Hopefully, this guide will help you find the best place in the Mediterranean for you and your family when you're ready to spend some time in this treasure trove of sunny places!